There are so many shoe brands out there that just doesn't satisfy me, usually I'll find one or two from the line, which i love, but the love is not consistent. Trends catch on too quickly so a lot of shoes just look the same, or worse trends that have been long gone are JUST showing up at the malls. For instance the gladiator sandal:
I'm sorry if you like them, but to me they are HIDEOUS!! This just screams toga party! please save it for the frat party! Also I'm not surprised to see them because I think they are ugly, but because they have been in and out of style already in high fashion. I read in a magazine in 2006, that these were "out" so i am surprised its back out into the limelight.
Anyway, so I finally found a brand that consistently satifys my hunger for unique shoes, and that brand is : IRREGULAR CHOICE
yes even the BRAND itself it telling you their shoes are out of the ordinary. They can range from funky to fairy tale. so pretty!
some pics: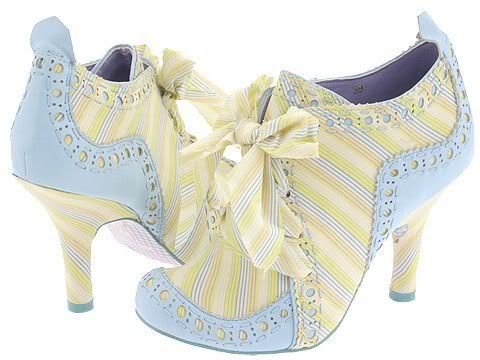 lovely eh? some people say these styles are strange, but i find them refreshing and quite fascinating. Maybe it is my love for vintage all things vintage, and these make me thing of the renaissance. this brand is not only a shoe, but ART as well, the entire shoe is decorated, from the inside to the sole itself!(which is changed with each collection) now i cant find any good photos of the sole online so i took pics of my own pair this was from the 2005 or 2006 collection: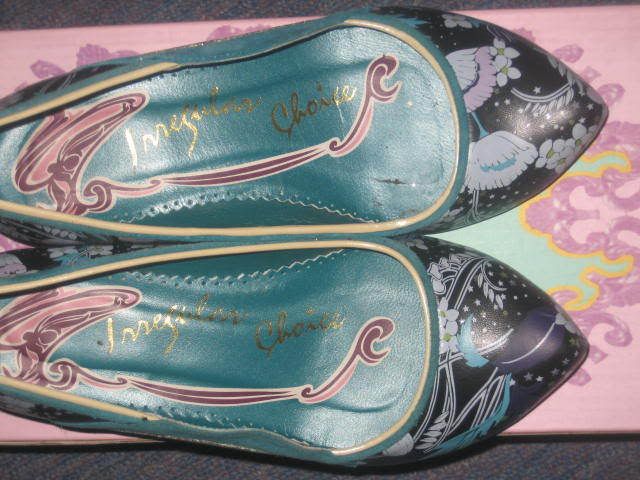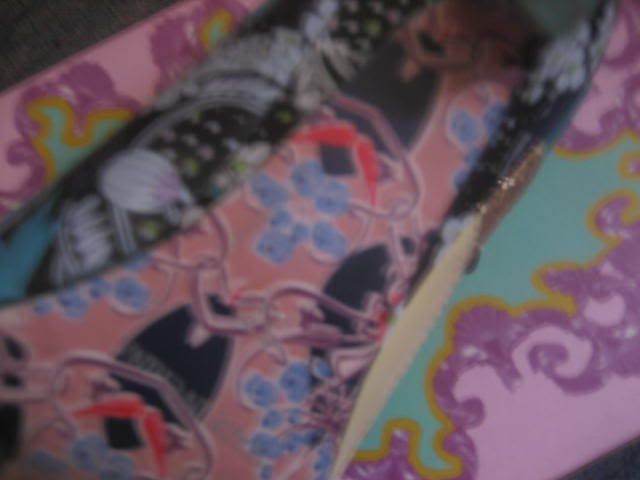 absolutely beautiful..
so there you have it! the most unique brand of shoes i have ever encountered (sadly they can be very expensive) even more unique than Betsy Jhonson! and i love her!
A shoe and an art piece as well, now that is beautiful