The blunt bang:
Lately I've taken onto a liking for the blunt bang hairdo, and I really really hate that my face shape isn't right for this style. I have a square face and i loathe that cant do this, i am stuck with the side swept bang forever!! I am so sick of the sideswept its everywhere!!!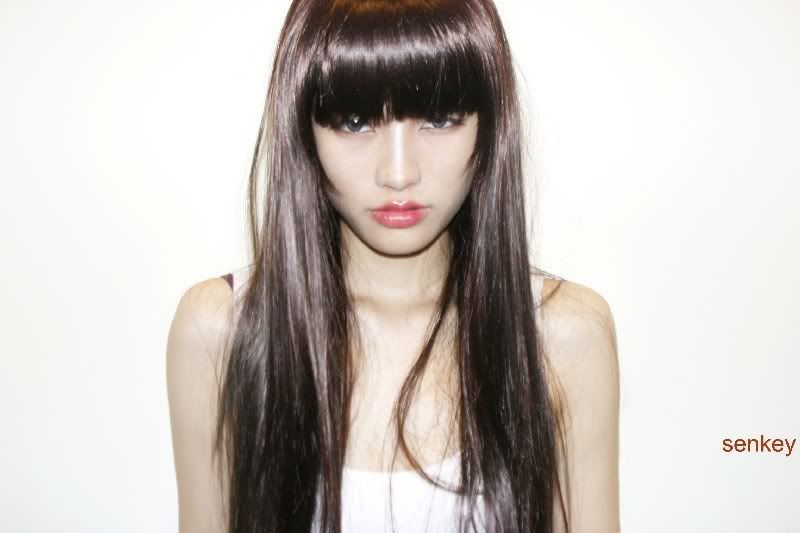 The sept issue of vouge:
OMG is this serious?! i have never seen a bigger magazine in my life. this 798 page issue full to the brim with advertisements. Dont get me wrong ilike looking at ads but this is overwhelming! Its bigger than the bible! the mag wieghs like a brick and the articles are buried inside and i cant find them.
Wrong people wearing high waisted jeans:
the picture sums up what i mean by wearing these jeans the wrong way. I dont feel that girls with big bums and fronts should wear this type of jean niether should the short. No offense to them but this makes them looks trashy. Save this jean for the long and lean please.